Visiting New York This Halloween? Here Are the Haunted Houses You Need to Visit for A Real Scare!
Home » Blog » NewYorkCityHauntedHouses.com News and Updates
October 1, 2018 By Rob Mauro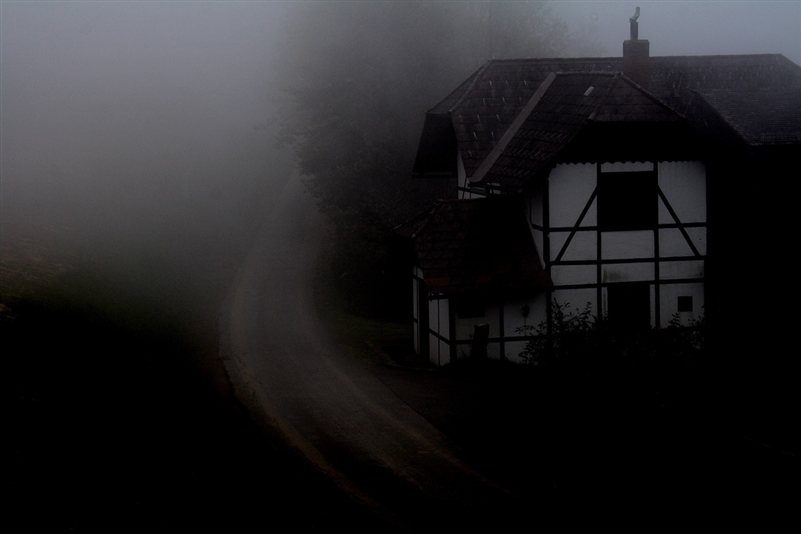 Find creepy haunted places to satisfy your love of horror adventures!
Photo by:
Pixabay
It's that time of the year when everyone and everything around us becomes freaky. Halloween is a time when you actually get excited about screaming your guts out. And if you're lucky enough to be in NYC during this time of year, then it's the perfect chance for you to experience plenty of fright and get shaken to your core by visiting 'microtheaters' that pack a punch of impressive experiences.
So, if you want to get into the creepy mood and like immersing yourself in a world full of crawlies, goblins, ghouls, and ghosts, plan to visit the following places in New York. You'll have the time of your life!
The Gravesend Inn
Want to scare the living daylights out of your teenage children? The Gravesend Inn is the perfect place for your family to visit. With some high-tech tricks that will make it hard for you to sleep at night, this haunted house is ideal for anyone who appreciates the terrors. Moreover, the Inn also has some educational elements because each year, students in City Tech's Theatreworks program come up with attractions, especially for the hotel. Everything from skeleton pirates and talking paintings are unique and are built from the ground up. The spooky surprises are triggered by the participants who enter the room and are greeted with scary attractions.
Merchant's House Museum
This house that is known as New York City's only persevered home from the 19th century is a National Historic Landmark filled with history and paranormal occurrences and activities. It was the home of the Tredwell Family for more than 100 years after it was bought by them in 1835, and was open to the public in 1936. Though the purpose of the house was to show people how the aristocrats and wealthy merchants lived in that era, the house is most famous for the creepy occurrences that take place inside it. Visitors, staff, and neighbors have experienced the flickering of lights, weird smells and sounds, and other unexplainable things. Most of the guests report seeing a woman in a brown dress who moves around and even tries to communicate with those who visit. According to experts, the ghost is of Gertrude, who was the youngest of the Tredwell's 6 children, and who died in the same house when she was 93.
Blood Manor
One of the must-visit places for anyone visiting New York during Halloween is Blood Manor. This 5,000-square-foot labyrinth has zombies, monsters, and all sorts of dark creatures that you'd dream about. While it is too scary for children under 14 who cannot enter without supervision, it is perfect for the adult that likes to pass through crypts and other sorts of ghastly room. However, if you do plan to visit Blood Manor, be prepared to either wait in a long line or consider buying an R.I.P express ticket.
Take a Ghost City Tour
If you're really feeling adventurous and want to explore the night horrors of the Big Apple, you can even decide to go on a ghost tour. These tours don't just have gruesome stories about disease and murder, but also paint a sketch over a few political mysteries. You can go for tours like the one on Brooklyn Bridge (yes there are some pretty suspicious stories related to the bridge that's been nicknamed as the 8th wonder of the world) or check out the ghosts on Broadway where previous deceased actors sometimes want to shine in the limelight even after the lights have gone dim.
This is Real
We saved the best one for last. This is Real, Brooklyn is not a place to be visited by the faint-hearted. If you think ghosts, zombies, clowns, and nuns are scary, wait till you enter this place! This haunted house, which designed like a warehouse will give you an experience that will terrify you to your core. Instead of just showing you haunted and scary things, it will take you through a 70 minutes episode where you'll be running from a murderous lunatic to try and not die. The simulated abduction game is ideal for anyone who wants an adrenalin rush and has had enough of the fake scares of mediocre movies.
New York City is full of wonderful things to do. While night animals can go to clubs and drink their nights away, locals and tourists who don't shy away from all the gory details should head to one of the haunted places the Big Apple has to offer.
Find details to plan your visit to many of these places right here on NewYorkCityHauntedHouses.com!
Let us know in the comments below which of these scare experiences you'll be visiting this season!